Assign learners to organisations in LearnDash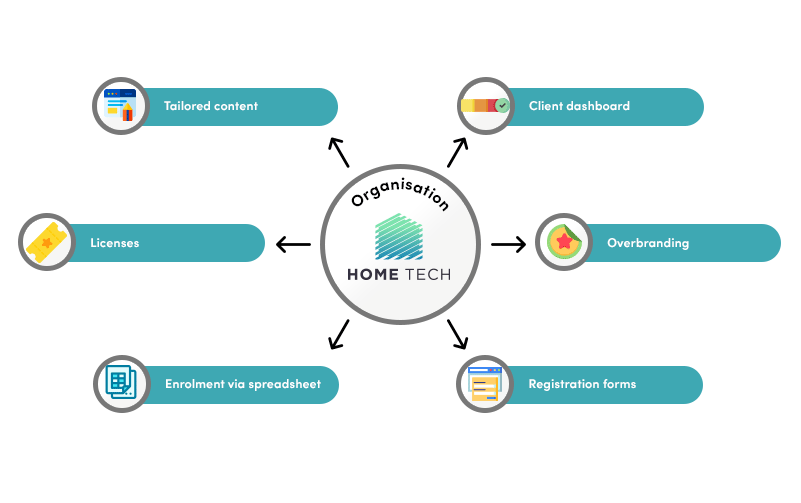 Organisations are the foundation of the Business-to-Business Toolkit for LearnDash. 
An organisation is any B2B clients you are selling your training to – such as a small business, a large corporate, a charity or a school – where multiple learners need to be enrolled and managed on your online training.
Set up your client as an organisation in the Business-to-Business Toolkit and you'll have many new features available to you:
License Codes
Set up license codes to limit the number of enrolments and set what course(s) your client's learners can access 
Progress Reports
Provide progress reports to your client, while ensuring that they can only see how learners are doing from their company
Registration Forms
Create registration forms for your client which will allow their employees to create their own accounts
Client Content
Insert client-specific content into your courses that only the organisation's learners can view
Overbranding
Display your client's logo across your LearnDash site
Setting up your first organisation in the LearnDash B2B Toolkit Plugin
Once you've downloaded and installed the Business-to-Business Toolkit for LearnDash, you'll need to set up your first organisation.
Find out how in this walkthrough video:
Business-to-Business Toolkit for LearnDash