Create licenses to manage enrolments in LearnDash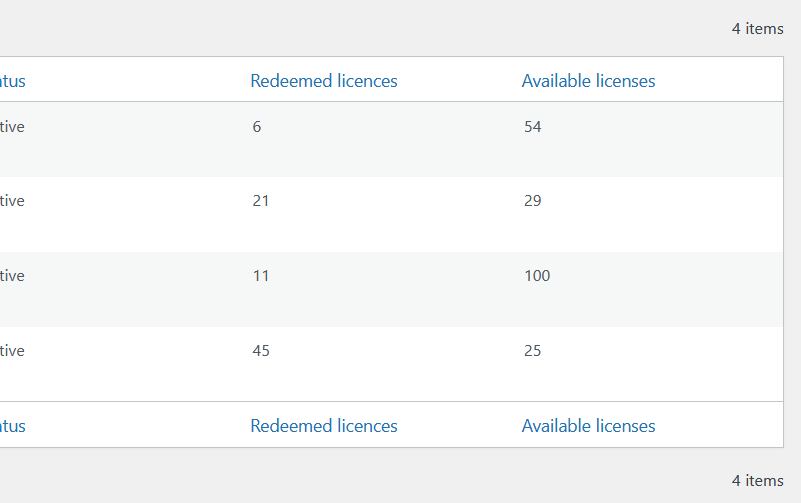 Let your client's learners take charge of their own LearnDash accounts
If you want to provide your client's learners with the ability to create their own accounts – but need a way to restrict registration – then license codes are the perfect solution.
The Organization Toolkit for LearnDash allows you to create license codes that your client can distribute to their employees, which they can then use to create their account.
Restrict Registrations
License codes stop anyone from registering an account on your LMS through the registration forms. No license code, no access!
Use Codes to Assign Learners to Groups
Use license codes to dictate which groups and courses a learner is assigned to when registering. This makes it easy to assign groups of learners from the same organization to different courses.
Limit Code Usage
Choose how many learners can use the license code. Simply set a limit of uses per code to have complete control. Perfect if agree a deal with your client based on the number of learners.
Creating licenses in the LearnDash Organization Toolkit Plugin
Once you've downloaded and installed the Organization Toolkit for LearnDash, you can set up create license codes to manage the enrollment of your learners. 
This walkthrough video shows you how (please note that the video refers to the previous name of the plugin):
Organization Toolkit for LearnDash